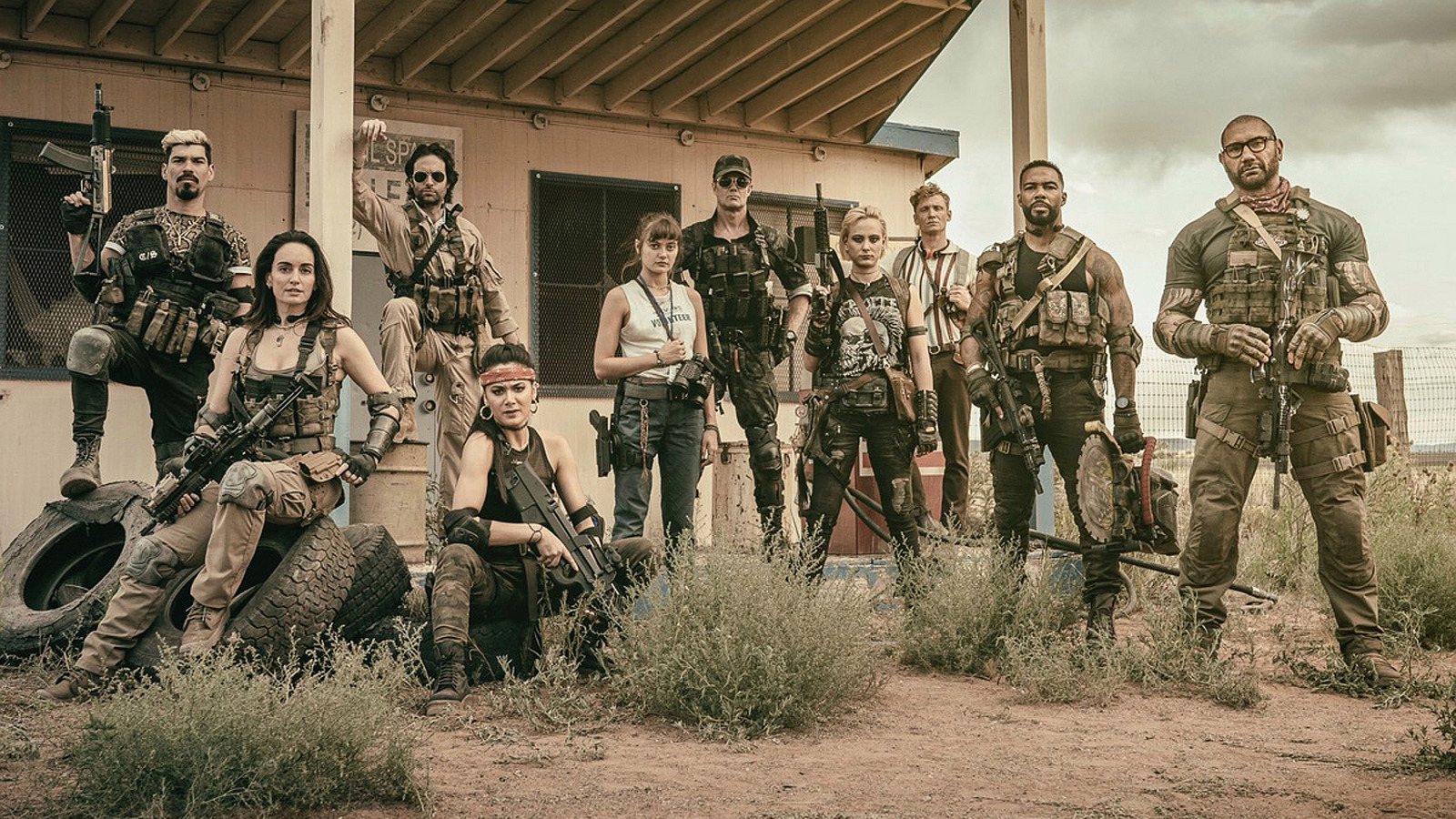 With Snyder's cut of Justice League effectively in the can and speedily on its way to a March 2021 release on HBO Max, Snyder is free to start promoting Army of the Dead a little more. On January 6, 2021, Snyder fans got their first look at official images from the zombie movie in an exclusive from Entertainment Weekly. Included in those images is one of the cast excitedly peering into the entrance of a vault.
We have no idea if this is the specific vault Bautista's character is after, but we can see that its contents are potentially valuable — assuming there's still a traditional economy of any kind in the zombie apocalypse. There appears to be some weaponry in the corner, there's enough paper money to swim around in Scrooge McDuck style, and there's also one other thing in the vault — canisters. And they're not just any canisters, they're film canisters.
Back in December 2019, Snyder shared a photo online with film canisters whose label read "JL DIRECTORS CUT." Over the image Snyder wrote, "Is it real? Does it exist? Of course it does." Eagle-eyed fans looked at the film canisters in the vaults of Army of the Dead and noticed that they seem to have identical labels. So while some people might seek money in a zombie apocalypse, it's clear what two things Snyder values at the end times — his vision of Justice League, and its fans.
For all Snyder knew in 2019, Army of the Dead was the closest anyone would ever get to seeing his director's cut of Justice League. Now we'll both see the film and its canisters in a fun Easter egg when Army of the Dead bows later in 2021.